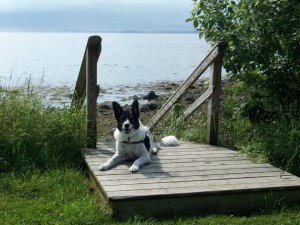 Hello all!
It was a busy weekend for me and my little sister, Haley, last weekend.  Mom took us
to Lincolnville(Maine) for more FUN Wag It Games Trials.  Here are a few photo's
from our cool cabin and from our walk at Moose Point State Park nearby!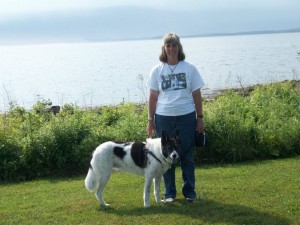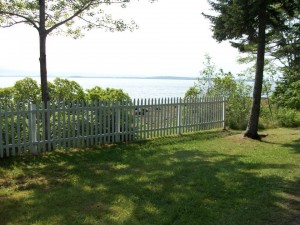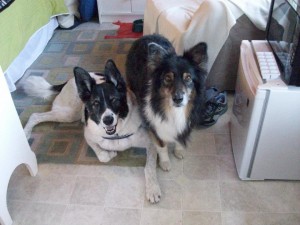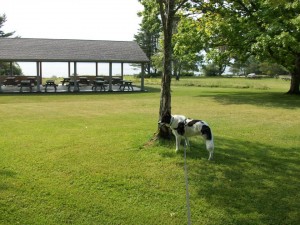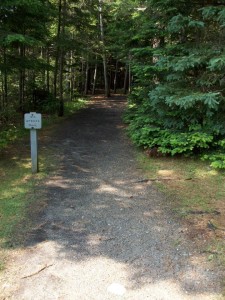 I played in Novice Sniff It, Skilled(2nd level) Shadow Skills and Skilled
No Need for Speed Skills. I earned my WAG1 Sniff It in Search and Identify!
I earned my WAG2-O(Obstacle skills) and my WAG2-S(Shadow skills)!!!
So my Mom is pretty darn proud of me…here's some video links to some of my runs:
This is No Need For Speed Class – a lot of it reminds me of my ole' agility days – only
NO speed 🙂  I LOVE the ramps and the hoops!  Oh and I'm pretty darn good at that
"Place It" exercise – where I pick up the ball and drop it in the bowl!
And this is my first run of Skilled Shadow Skills.  I was a little drifty to start – not sure
what I was seeing(or not seeing) on the floor – my eyesight is giving me a bit of a hard
time 🙁
And these are Novice Sniff It – the Search portion.  Identify portion is 10 containers in
a row but no video of me doing those tests.
And here's a photo of my ribbons I earned!  Pretty colors huh?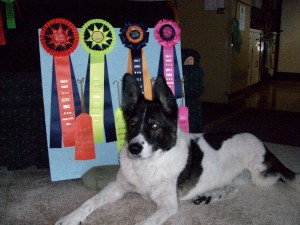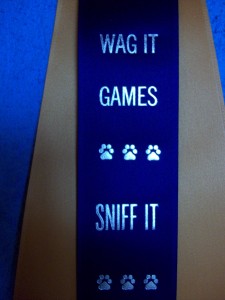 Well, that's all from this neck of the woods!  Guess I'm done braggin' for a bit!  😉
'Til next time, keep on hoppin'!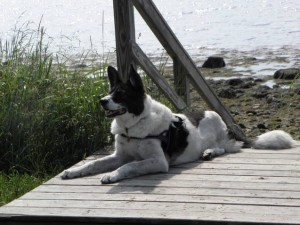 Maggie